SKALA products have been developed to meet the requirements of customers, especially healthcare professionals, in very difficult clinical conditions. Every second plays a role in saving lives, which is why the emphasis is on high quality materials, workmanship, safety and practicality. Our products are brought to perfection in every detail and have reliably helped save lives since 1990. 
Transport evacuation sheets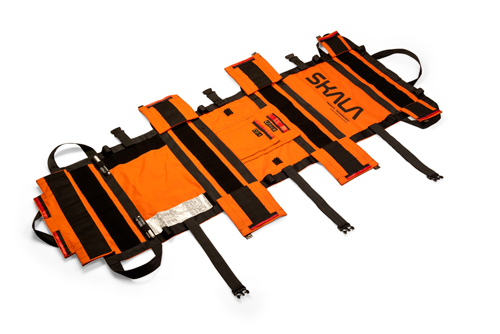 High-quality, durable and practical transport evacuation sheets for the transport of the wounded with a high load capacity and ergonomic handles for several rescuers. They contain practical storage pockets for medical supplies. The materials meet the strictest limits for testing textile materials according to EN ISO 1421, EN ISO 13937-2, EN ISO 12947-2, and EN ISO 811 (S).
Do you have any questions about our products? Do not hesitate to contact us at info@skala.cz and/or at +420 777 117 200